How to Get Involved
Help our youth through volunteering or employment opportunities
Shelter Volunteer
Volunteer at The Door youth shelter
---
Would you like an opportunity to make a lasting impact in the lives of young people? Consider Volunteering at The Door. This includes a minimum commitment of 8 hours per month for a minimum of 6 months. Currently, our need is for Thursday evenings from 5p.m. to 7:00,  and 7p.m. to 9:00. We also have a need for a 2 hour period that floats on the weekends –  depending on the specific activity set up for the weekend. Serve alongside our staff and receive training on various aspects of working with youth.
If you are interested, can pass a background check, age 21 or older, and can commit to the requirements as described, complete the online Volunteer Application.
Group Volunteers
Volunteer as a group for specific projects
---
Groups of volunteers offer tremendous assistance when a major task is undertaken, like cleaning, sorting donations, yard work, making food bags, etc. These are perfect opportunities for youth groups, church groups, school groups, family groups, or others to join in collectively and make their mark. If your group would like to volunteer, please
contact us
.
General Volunteer
Volunteer for helpful tasks
---
The volunteers who give of their time to Fairbanks Youth Advocates are an essential part of making us successful. They help us meet the needs of the kids we serve. We can always use a little help with a variety of tasks that vary with the season. If you would like to help with office tasks, maintenance, gardening, organizing, running errands or other ideas you may have, please
contact us
.
Serve on the Board
Volunteer to serve on the Fairbanks Youth Advocates Advisory Board
Board of Directors
Fairbanks Youth Advocates is currently seeking to expand our board with passionate and skilled individuals who share the desire to help the homeless, runaway and at-risk youth in the Interior Alaska Community.
Although not limited to these skill sets, these are some of the experience we are seeking to grow our board.
Business leadership
Finance
Fundraising
Justice, public safety
Legal
Website management and Graphic Design
The documents below will inform you of that process and offer information about what that involves. Please read through the documents and send your application to Marylee Bates.
Committee Participation
Join a committee to volunteer your special skills or expertise
Working Committees
Do you have a professional skill or desire to help that would contribute to one of our committees? We could use some assistance with following committees. Email Sarah Finnell for more information.
Fundraising
All aspects of fundraising from networking to event planning
Public Information
Design, graphics, website management
Photographer or videographer for fundraisers and special events
Events
Planning, logistics, coordination, helping hands
Buildings & Maintenance
Skills in aspects of building, maintenance, repair, construction
Prayer
Pray for us, pray with us
We are so grateful for YOU who pray for us.  Thank you for praying and interceding on our behalf and on behalf of the kids and families we work with.
Pray for us, pray with us, pray when and how you can.
We know how important prayer is to what we do!
Pray for us at home, in your church, or with your family.
Come walk through The Door and pray for us here.
(Call 374-5678 to schedule a time.)
Your prayers are so appreciated!
Kids
that when they are in need – they would have the courage to choose to come to The Door
they would know they are worth loving
they would know they are a gift to the community
they would receive what they need and never be the same
they would not believe the lie that life isn't worth living
they would not believe the lie that no one cares
they would chose life
that they can relax, and rest, and feel His peace
Families
healing & restoration
reconciliation wherever possible
protection from pressures and temptations
soften the hearts of the parents toward the children and the children toward the parents
Staff
help us to be Jesus to the kids
help us to listen deeply
help us to hear and see what the real needs are
help us to have a united voice
help us to be nonjudgemental
that we would not grow weary
that we would remember we need to take care of ourselves
Shelter
Employees: We are currently praying for a house parent. This is a live-in position. The job description is on our website.
lighthouse shelter from the storm
beacon of light
safe place for all
Employment Opportunities
Explore employment option with Fairbanks Youth Advocates
Employment at FYA
Fairbanks Youth Advocates is seeking committed, passionate, and caring individuals who support our mission, align with our purpose and desire to help meet the needs of homeless and at-risk youth in Alaska's Interior. Special consideration for CNCS alumni. We cannot accommodate walk-ins or phone calls.
VISTA
Apply online or email VistaLeader@fnsb.us,  (this position is currently filled)
National & Community Service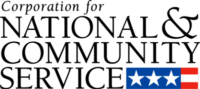 FYA actively recruits and employs those who have completed a national service program. We receive HMIS funding to provide services for individuals and families experiencing homelessness or near-homelessness. read more >>
Current Employees and Positions
Director
Counseling Office:
Dave Bates,  LPC, ABCST, Clearwater Counseling, Clinical Director
Deidre Larson, Business & Financial Manager
Paula Kennedy, Receptionist
Winnie Bien Aime: MA Clinical Mental Health Counseling Intern
Susanne Jenemann, Licensed Marriage Family Therapist,
Shelter Supervisor
Volunteer In Service to America (VISTA)
Volunteer Coordinator
House Parents
Kevin Hein
Brian Pickett
Ashley Faiella
HMIS Data Entry
Youth Empowerment Specialists
Hannah Wing
Amelia Bentele-Edwards
Stacy Taylor
Angela Myers
David Blancarte
Emily Dobson
Tammy Sims