2017 Mayor's March was a success!
Thank you for walking with us and showing your support for homeless youth with Mayor Ward, Mayor Kassel, and Mayor Matherly as they walked from North Pole to Fairbanks.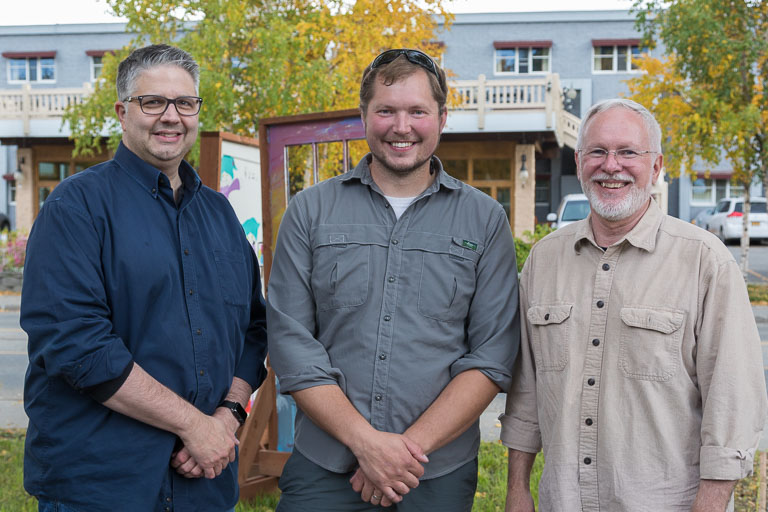 Mayor Matherly, Mayor Ward, and Mayor Kassel are 2017 Mayors March Participants.
Stayed tuned for details for the 2018 Mayor's March!
Why:
The reality of youth homelessness is that youth often spend their days and nights walking the streets when they have nowhere to go. Since 2014, hundreds of different youth have found safety at The Door, a shelter for youth aged 12 to 18. We're pleased that these leaders are joining together to raise awareness about homelessness amongst young people in Fairbanks and beyond.
Mayor Kassel, Mayor Matherly, and Mayor Ward are 2017 Mayors March Participants.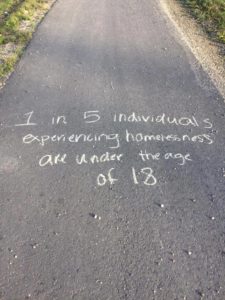 What:
In solidarity and support, North Pole's Mayor Ward, Fairbanks North Star Borough Mayor Kassel, and Fairbanks Mayor Matherly are joining together for a historic walk – eight miles from downtown North Pole to downtown Fairbanks.
When/Where:
Leaving from the North Pole City Hall at 1pm, meandering alongside Badger Rd for six miles, until Cross Roads Baptist Church, where bus transportation will be provided to drive participants to Fairbanks. Picking back up at Fairbanks Native Association (1300 S.. Cushman St.) marching down Cushman St, and then down 10th to finish at Fairbanks Youth Advocates (138 10th Ave.)
This event was sponsored by Fairbanks Youth Advocates, Fairbanks Native Association, and the Street Outreach Advocacy Program.