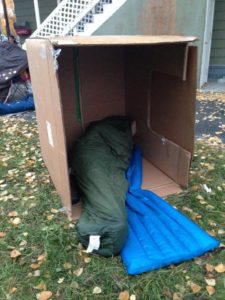 Homeless youth are invisible. They are like you, they are like me...trying to fit in and look like everyone else; but they don't always know where they can stay, or where to go, or if it's safe.
96 different kids sought shelter at Fairbanks Youth Advocates' youth shelter, The Door, in 2016. The Door provides kids a safe place to sleep, support with trained advocates, and a place to rebuild connections with families or their support network.
One Homeless Night is an enriching and fun experience for groups, families, and individuals of all ages. Come sleep out, or stay as long as you can. Register online! fyaohn.myevent.com
One Homeless Night - Sleep Out
Become a participant, sleep out, and raise funds to support The Door, youth shelter. Form a team or come on your own and Experience One Homeless Night. Register online! fyaohn.myevent.com

What: One Homeless Night - Sleep Out
WHEN: September 9, 2017 - 7pm-10am
WHERE: 122 10th Ave., Fairbanks, next to The Door
Sleep Rough means: cardboard boxes & sleeping bags
Activities: fun and games for participants (7-9pm), structure competition —build the biggest, quickest, most creative, most 'home-like,' most duct-tape, or most stable cardboard house, snacks, and education about youth homelessness in Fairbanks
Mayors March

On September 10th, 2016, FNSB Mayor Kassel, North Pole Mayor Ward, and Fairbanks Mayor Eberhart walked together from North Pole to Fairbanks, raising awareness for the struggles of homeless youth, and funds for The Door, a shelter for homeless youth in Fairbanks.
Thank you Mayors!!
Save the date: September 9, Saturday, 2017!
Our event was a huge success in raising awareness for homeless youth as well as raising funds for The Door. Join us next year for both the Mayor's March and the One Homeless Night Event.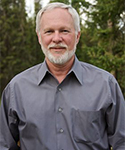 Thank You FNSB Mayor Kassel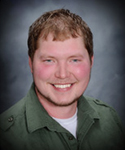 Thank You North Pole Mayor Ward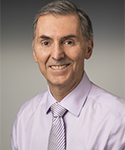 Thank You City of Fairbanks Mayor Eberhart