About Fairbanks Youth Advocates
Facilitating life transitions for at-risk youth
Who We Serve
Fairbanks Youth Advocates believes that providing assistance at critical times in the lives of young people is vital to their present and future well being, ultimately contributing to the stability and long-term health of our community.
Our services are available for youth aged 12-18. Fairbanks Youth Advocates provides its services to ALL youth regardless of race, color, creed, disability, national origin, gender identity, gender expression, or religion.
We respect and honor the human dignity of all people. Under no circumstances is it required or expected that an individual believes a certain way to access or receive services. We accept all as they are, however they are.
Guiding Principles
That as a community of citizens, we bear a local responsibility to help those in need, especially young people who have for reasons beyond their control found themselves in need of shelter,
That we must speak up for those who are unable to speak for themselves and advocate for the rights of those in need,
That we are most effective when we partner with like-minded agencies, without duplication of services; allowing one another to be and do that which we are uniquely tasked to do.
We Believe . . .
"Doing" defines our true beliefs. (1 John 3:18)
All people have the right to be loved & treated with respect and dignity. (1Corinthians 13, 1 Peter 2:17)
Do unto others as we would have done unto us. (Matthew 7:12)
God requires of us to love mercy, act justly and walk humbly. (Micah 6:8)
To whom much is given, much is expected. (Luke 12:48)
Not For Profit
Fairbanks Youth Advocates is the federally recognized 501c3 non-profit organization (EIN# 90-0434664) governed by a board of directors.
Clearwater Counseling is a program of FYA dedicated to providing quality therapeutic counseling services to the general community. Clearwater Counseling also offers family counseling and mediation and reconciliation services to youth and their families .
Executive Director
Marylee Bates Email
B.S. Education, M.A. Educational Leadership
Executive Director Marylee Bates
I am devoted to carrying out the mission of Fairbanks Youth Advocates and passionate and knowledgeable about youth homelessness issues.
I became aware of the issues surrounding students who drop out during my tenure as a Fairbanks North Star Borough teacher. Though I was on track to participate in principalships in the local school district, I felt driven to know more about the risks and barriers that kept teens from graduating.
I began volunteering at Fairbanks Counseling and Adoption's street outreach program. This experience brought me face to face with the issues of youth homelessness; stories of real youth in dire situations, often running away from family conflict and lacking safe shelter. I realized if housing is not stable, staying in school is near impossible. I shared the stories I had heard with Fairbanks Youth Advocates Board of Directors and organized a Youth Focus Group to look into gaps in services in our community for this vulnerable population.
In 2010, the governing Board of Directors solidified their mission: Facilitating life transitions for at-risk and vulnerable youth. This provided a canopy of service opportunities, but room to hone in on gap needs like emergency shelter. Early in 2011, in conversation with other youth service providers also frustrated by the lack of emergency shelter for young people, I felt that enough stories had been told. Other agencies in the community were doing what they could to support this vulnerable population; the time was right for Fairbanks Youth Advocates to be part of the solution to youth homelessness.
Board of Directors
Why We Serve on the Board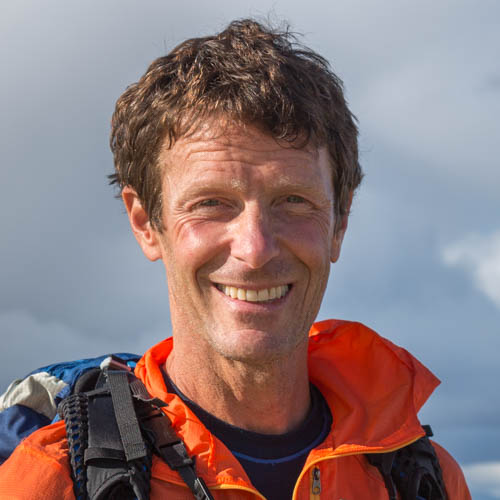 ---
Patrick Endres
President
Business Owner: AlaskaPhotoGraphics
B.A. Theology; minor: Family & Counseling
I came to Fairbanks from Wisconsin in 1981 to attend the University of Alaska, Fairbanks. I've been here ever since, and have my home and business in the Fairbanks community. My choice to serve on the FYA board lies in the simple fact that I'm drawn to help young people, particularly those who for reasons often beyond their control, end up in difficult circumstances. I believe that older generations need to look back on younger ones with shrewd eyes and understanding, and where possible, help mediate them out of troubled pathways. I believe in the power of human presence, and creating an infrastructure to make positive connections happen in practical and meaningful ways can offer hope and help for at-risk youth. I want to be part of that process, in particular in my community.
My academic degrees include a BA in Theology and a minor in family and counseling. My vocational experience includes creating a business in the visual arts, with a focus on freelance photography. Coupled with years of keen observation of life and society, my academic and work experience provide a skill set in the business and social spheres helpful for seeing the big picture of a non-profit entity.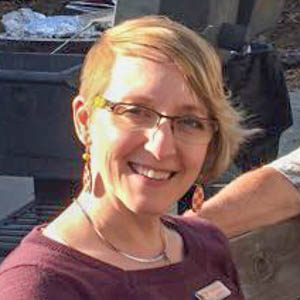 ---
Sarah Finnell
Secretary
Elementary Education Teacher
B.A. Theater
My participation in Fairbanks Youth Advocates can be traced back to my experiences growing up in a privileged environment while recognizing the copious amounts of suffering throughout the world. At a young age, I decided that I needed to spend my time trying to balance the inequalities of the world. In college, I studied abroad in South Africa and learned about the struggles and social justice programs there. I considered putting my efforts into global change but decided I needed to return home to the United States where I could work within our country's system to hopefully bring about change at a local level.
After graduating with a degree in Theater, I worked with at-risk youth in Seattle as an AmeriCorps volunteer. A year later, I moved to Fairbanks and soon was hired to run a Federally funded Street Outreach Program for homeless and at-risk youth. Throughout my years as the coordinator of that outreach program, I also worked as an HIV prevention educator, served as the financial officer at the Arctic Alliance for People, and directed a play about the lives of homeless teens in Fairbanks. After only 5 years in the social work field, I decided to pursue a slightly different career in Elementary Education (where not every youth I met would be in crisis). I am still passionate about this important social issue and want to stay connected and involved, using my past experiences to continue to support at-risk and homeless teens at a different level than I previously did. My involvement in Fairbanks Youth Advocates was a natural choice in rekindling my involvement with homeless youth advocacy.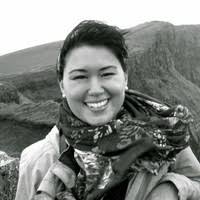 ---
Joyce Wies
Certified coder: Fairbanks Cancer Care Physicians, PC
B.A. English Literature
I moved to Fairbanks when my father retired from the U.S. Air Force. I was in kindergarten.  I went on to graduate from West Valley High School, earned an associate degree at the University of Alaska Fairbanks, and have lived and worked in this community for most of my adulthood.  As a youth leader off and on over twelve years, I encountered my first homeless youth in Fairbanks while giving students rides to their homes. I began to wonder if certain students were telling me the truth, and I later learned that "grandma's" house wasn't what I'd been told, and a few students seemed to live wherever they could find a couch.  This troubled me, but I didn't have a solution or a safe place for them to go, and neither did anyone else I knew.  As one youth leader said, "If we don't help them, the drug dealers will." I was relieved when I first heard of The Door, as this shelter meets a need for developing young people, which is vital for their future.  I've enjoyed participating in game nights for youth at the shelter in the past, as well as helping with a couple of holiday events and meals.
I left Fairbanks for two years to study English literature in St. Paul, MN.  There, I volunteered at a Hospitality House in inner-city Minneapolis and saw first hand the extremes of young people who went without needs met. Growing people can't thrive when they don't have a way to get a consistent meal or a safe place to sleep at night. Returning to Fairbanks, I've pursued work in the medical billing industry as a certified medical coder and have gained experience and insight into multiple specialties, have learned how to apply my coding knowledge to help the practice meet industry and legal standards, and the nuts and bolts of what makes a business operation successful. I am glad to serve Fairbanks Youth Advocates where I can be a part of bettering the future of young people and our community.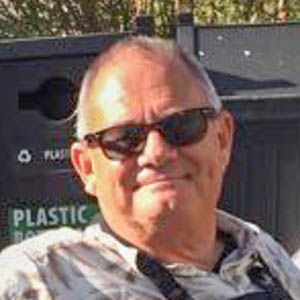 ---
Dave Miller
Vice President
Homebuilder: Business Owner
I moved with my wife Laurie to Alaska in 1980.  We lived in Delta Junction for the first 15 years we were in Alaska and raised our four children in a rural, conservative Christian community environment.  We moved into Fairbanks in 1999 and consider Fairbanks to be our town.  I had a transforming moment around the time we moved to Fairbanks.  I found myself spending a lot of time in the visiting area of the mental health floor at Fairbanks Memorial Hospital.  I saw a lot of kids that were in really bad shape.  My previous state of mind was to be judgmental and self-righteous towards kids with piercings and tattoos and obvious behavioral issues.  After seeing some of these kids in a different environment, with a better understanding of why they were acting out and mistreating themselves and others I realized that God's love for each of them was not one bit less than his love for me.  This attitude change caused me to look for avenues to serve my town in a way that would help the less fortunate and not judge them.
When I had the opportunity to help with the S.O.A.P. kitchen remodel, I found out about F.Y.A. and their mission.  I believe it is the perfect opportunity for me to let my light shine, to bring some energy and experience as a builder and businessman to assist F.Y.A. both as a board member and as a hands-on helper on projects we become involved with.  Laurie and I are about to celebrate our 35th wedding anniversary and around the same time welcome our third grandchild into Fairbanks.  I believe that our actions speak louder than our words and I am appreciative and honored to serve on the F.Y.A. board.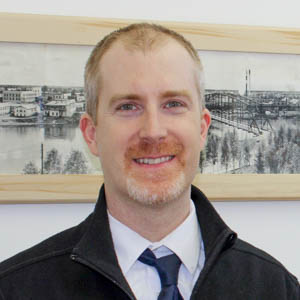 ---
Paul Alanson
Treasurer
Police Officer and Firefighter
B.A. Justice; minor, Human Services
I was born and raised in Fairbanks, part of a family that goes back 5 generations in Alaska. Needless to say, I have roots here. My decision to serve on the Fairbanks Youth Advocates board comes largely from the belief that the measure of a community and of individuals can be found in how we treat the "least of these" among us. Individuals, both young and old from all walks of life, can find themselves in situations lacking hope and a support network much needed to help lift them from despair into a place of abundant life.
I was fortunate to grow up in a family where I was taught how to properly treat and respect others. My upbringing instilled me with a strong sense of responsibility to the people and world around us. I was given loving support and opportunities to succeed. When I was 19, my life was significantly impacted by my involvement with a local youth outreach "Joel's Place". The time I spent there showed me how powerful it is when people, young and old, are shown that their lives have meaning, and are assisted in accessing resources to help them succeed in life. The value of agencies in our community that serve at-risk populations is often far greater than we are aware.  Now, later in life, I am honored by the opportunity to serve on the Fairbanks Youth Advocates Board of Directors. All of my life I have been drawn to jobs and relational activities that allow me to serve others. My life and work experiences, coupled with my schooling, have given me perspective and a skill set that I believe will be an asset to the Board. I look forward to the future as we participate in providing this vital service to our community.
Volunteer to Serve on the Board
Fairbanks Youth Advocates is currently seeking to expand our board with passionate and skilled individuals who share the desire to help the homeless, runaway and at-risk youth in the Interior Alaska Community. Although not limited to these skills, we are seeking individuals who have experience in fundraising, business, legal matters, graphic design and website management.
Please read through the documents below and send your application to Marylee.