Your Teen is Welcome at The Door
If your child is out of your home or you are experiencing conflict with your teen, they are welcome to come to The Door, Fairbanks Youth Advocates' Youth Shelter at 138 10th Avenue. When youth come, we encourage them to contact their parent or guardian and let them know they're safe. If the youth is a minor, we will call a parent/guardian within 48 hours of the youth's arrival.
Parent FAQ's About the Youth Shelter
Can I come in?
For the safety and confidentiality of ALL our youth, we don't allow those unauthorized to come in.
What will happen when my child comes to you?
Youth are greeted at the door by a staff member.
Upon arrival, they are asked some basic questions like:
What is your name?
How old are you?
Who can we call in case of an emergency?
Do you need a ride to school?
They will be shown the shelter space and assigned:
a bed to sleep on, blankets, & bedding,
a metal school type locker and lock,
hygiene items & towels.
a small tote for storage
Youth have access to
information about other resources in the community,
an area to hang out and read, play games, or talk,
clothes, personal items, and warm winter gear,
Youth may read, sleep, eat, shower, play games, or talk until lights out. Youth who can't sleep may do quiet activities.
Lights are shut off between 11 pm and midnight and turned on at 7 am to give youth plenty of time to sleep.
Youth attending school are provided transportation to their school at no cost.
Youth are served homemade healthy nutritious breakfasts, lunches and dinners. We also serve an after school snack as well as an evening snack prior to bed.
Is it safe?
Yes. Our staff are highly trained and used to dealing with a variety of circumstances. All volunteers and employees are approved by the State of Alaska, Dept. of Public Safety.
What do I do if I think my child has come to the shelter? I want to talk to them!
We encourage youth–particularly those under 18–to contact their parents and let them know they are safe. If your child is a minor and they are staying with us we will call you within 48 hours (if they don't call you). You're welcome to call and leave messages for your youth. (907-374-5678) For everyone's safety, we don't confirm the names of the youth staying with us to those who call.
What do you provide?
We provide basic emergency shelter services that include a safe place to sleep and access to immediate needs. In addition, we are well connected with local agencies and programs and share those resources with the youth who seek our services.
"I have no one to turn to and the only option is to run away and never come back." @1800RUNAWAY 24/7 #here2listenhere2help #youarenotalone

— NRS (@1800RUNAWAY) March 22, 2015
Other Resources
You are having difficulty communicating with your teen. You fight about school, chores, friends, behavior. Maybe your child has run away – one in five teens will run away at some point in their life – they are threatening to run away, or they've run and have decided to return home.  Maybe you're at your wit's end, and don't want to deal with the conflict anymore. Is your child threatening to run away?
FOR HELP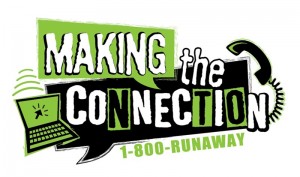 We encourage all parents who are struggling with difficult parenting situations like these to contact the National Runaway Switchboard at 1-800-RUNAWAY.  They can help you help your teen – and yourself.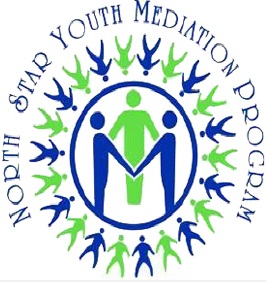 We also encourage parents in Fairbanks to contact the North Star Youth Court.  They provide family mediation to help parents and teens work through their conflict in a safe, non-judgmental place.