One Homeless Night – A big success

What brings 53 people together to sleep out under the stars? Or in this case, clouds and rain? One Homeless Night of course! Last Friday, participants gathered in solidarity to raise awareness about youth homelessness; they slept out to raise funds in support of The Door, so that kids can have a safe place to sleep when they feel there is no alternative. We had a lot of fun, but we also talked about the seriousness of being a kid on your own. Homelessness...

One Homeless Night

This coming Friday, 9/11, we will hold our 2nd annual fundraiser, One Homeless Night. Who knew that sleeping out…so that kids don't have to…could be so much fun?! Last year 55 people of all ages dedicated one homeless night to help raise funds in support of the youth staying and who will stay – at The Door. Join us in supporting this event and learn how you can help make a difference in the lives of kids. It's...

Saying Goodbye

Saying goodbye to dear ones is never easy and this month has been especially a hard. At FYA we have 3 staff transitioning to new adventures. Nicole Merriweather, our Shelter Supervisor, is moving back to her home state of Iowa. Nicole has been with us since the first month we provided shelter in 2012. Her experience was critical in our initial licensing phase. Sam Chamberlain started as a volunteer when we were providing shelter at First Presbyterian Church but...

We need you!

Do you have a little bit of time?  Want to make a difference? Consider volunteering for FYA. We love our volunteers! Volunteers contribute in a variety of ways at The Door. Whether they are cooking dinner, helping a youth with their homework, or designing graphics for the next newsletter, they are making a difference in the lives of young people. Join us! Fill out an application on our website, or contact our Volunteer Coordinator to learn more. "Isn't it wonderful that none of...
The Door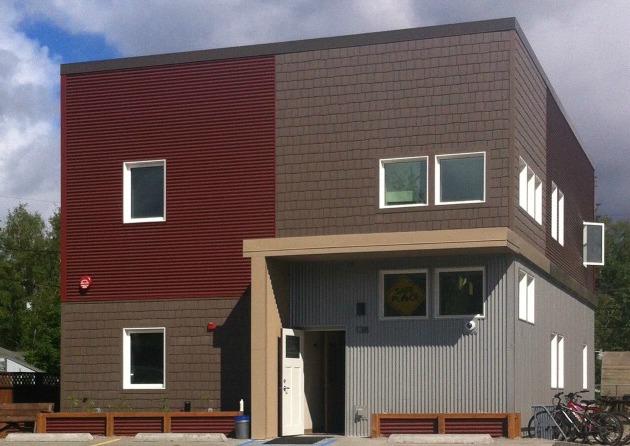 Youth Shelter
The Door is a 24-7 shelter for homeless youth aged 12-18, located at 138 10th Avenue in Fairbanks. The shelter provides a safe place to sleep, home cooked meals, clothing, supplies, and connections to community resources to help youth find stability.
Give
Your Help
We appreciate the wonderful and generous support of our community. Whether through prayer, volunteering, financial donations or contributing items, we know that by working together we are stronger and we are making a difference.
Learn about Fairbanks Youth Advocates


Learn about the teens in our community and the challenges they face with homelessness.